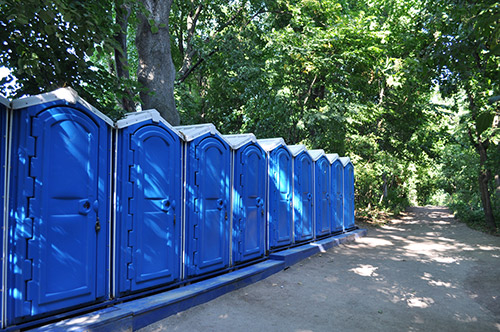 May 10, 2017 7:10 pm
Leave your thoughts
Some aspects of planning a big event are fun: deciding on details like food, drinks, entertainment, and decorations allows you to customize your party to your liking. But, as any planner knows, figuring out the logistics is a necessary part of putting your event together, too. And the ultimate logistical consideration is where you'll send your guests when they need to use the restroom.
Portable toilets in Reading, PA can be an easy, affordable and convenient solution for many events. You may think your party isn't large enough to warrant renting portable toilets, but it's actually surprising how handy they can be when you consider the possible benefits for you and your attendees. When considering whether to rent portable toilets for your event, ask yourself these five questions to help with the decision:
How many guests are you expecting? For large parties, portable toilets can be a necessity. If you'll be hosting 50 people or more, you'll almost certainly be better off with more restroom options than you think you might need. A general rule of thumb is to rent one portable toilet for every 50 people you'll need to accommodate.
Are any other restroom options available? If you're planning an event in an outdoor area, restroom access could be a challenge. Perhaps your location is somewhat remote, or the closest restroom facility on the site is a significant hike away. For guests with young children or physical challenges, a faraway restroom poses a significant challenge and can hinder enjoyment of the event. If you have even the smallest question about how convenient existing facilities would be, it's probably smart to look into renting toilets.
Will alcohol be served? When the beer and wine is flowing at, for example, your wedding's open bar, the last thing you want to deal with is a bathroom shortage. This is especially true for events that will last for many hours. Guests who imbibe will typically require more frequent trips to the bathroom, so you're better off overestimating how many toilets you'll need if you know attendees will be drinking.
Are you expecting more women than men? Those long lines at the ladies' room are no coincidence. Women usually do need several more minutes than men per bathroom break. It's usually safe to assume you'll need more toilet options the more women you have in attendance.
Are you having the party at home? In some cases, renting portable toilets is an even better idea when you'll be hosting an event at your home. Think about it: Do you really want lots of people shuffling in and out of your personal bathroom over the course of several hours? After hosting an event, the last thing you want to do is clean the bathroom.
Renting portable toilets in Reading, PA for your event really can help your guests enjoy themselves as much as possible. Scotties Potties offers a variety of portable toilet options, and we can help you select the ones that make the most sense for your next event. Contact us today to learn more!
Categorised in: Portable Toilets
This post was written by admin