When your jobsite or special event needs clean, accessible facilities, trust Scotties Potties to deliver the portable toilets you demand. We've proven ourselves as the go-to provider of portable toilet rental in Reading, PA and take pride in bringing our customers the quality products and solutions they need.
Units we offer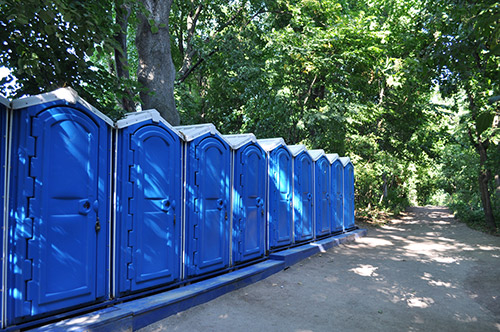 When you come to us for porta potty rental in Reading, PA, you're going to get options that are befitting to your needs. We don't just provide a single solution—instead, we help you determine what you need to satisfy the demands of the people who will be using the facilities. Our options currently include standard porta potties, 1.5-size units and ADA-compliant handicap units:
Standard: Great for general use, these clean, no-frills units can be quickly positioned anywhere you need them. From one or two on your construction site, to dozens on your festival grounds, we've got you covered.
1.5: Bigger than a standard unit, yet smaller than handicap units, these units offer a most accommodating feel and can be deployed in areas with more consistent demands for facilities, such as parks.
Handicap: Designed to meet Americans with Disabilities (ADA) standards, these units offer better accessibility, increased space and features to assist those with mobility issues.
Rates and terms
Our portable toilet service in Reading, PA is meant to be flexible and accommodating to your needs. In addition to providing you with a range of portable toilet options, we also offer the routine service you need weekly—all for a single monthly price!
We also rent over both the short- and long-term. Typically, we work with customers who need portable toilets for the duration of an event or occasion—for example, festivals that rent for two weeks or public parks that utilize units from April to October. However, we also rent for years at a time—including to construction operations or schools that will make use of them as a semi-permanent fixture.
We even have different colors depending on your needs! Our toilets are available in pink, tan, aqua or blue.
For more information about how Scotties Potties will go above and beyond to bring you the ideal portable toilet rentals, please contact us today by calling 610-927-9114.