Scotties Potties
Scotties Potties is committed to providing customers with the cleanest, most accommodating portable toilet rentals in Reading, PA. We offer porta potties, rentable toilets, and handwashing stations. We can even accommodate last-minute requests—call us today!
Clean, Accommodating Portable Toilets in Reading, PA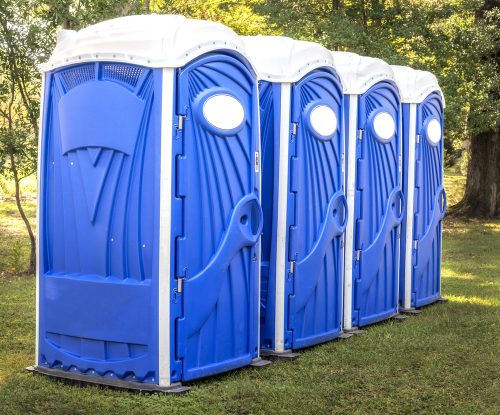 If you think all porta potties in Reading, PA are the same, think again! Scotties Potties is here to show you what it means to have clean, accommodating, routinely-serviced portable toilets at your service. In fact, we do more than just offer run-of-the-mill portable toilets—we give our customers options, to ensure they're getting the right solution to their need for facilities. We're pleased to offer 3 types of portable toilets. And, of course, we service everything we rent to ensure it's always in clean, fully-functional condition.
Our dedication to our customers knows no bounds. When you call to rent portable toilets in Reading, PA, we'll be here to pick up the phone 24/7. Owner John Gotwals will speak with you from sale to service, to understand your needs and ensure your expectations are met to the fullest. We even go the extra mile when it comes to providing customers with last-minute rental requests and accommodations. It's our mission to earn your business. Whether you need rentals in the short-term, long-term or for special events, we're ready to serve you. Our clients include construction sites, storage facilities, parks, schools, clubs and special events such as weddings, birthdays, corporate events, festivals, concerts and more. Take a look at a few more reasons we're the go-to provider for portable toilet rentals:
We offer handicap restrooms for optimal accessibility.
We specialize in last-minute rentals, so we're able to serve you if you forget to reserve facilities!
Our selection of portable toilets comes courtesy of industry-leading brands, including Poly Portables and Polyjohn.
We've been a local company since 1987 and are pleased to serve the surrounding 50-mile communities from Boyertown, PA!
We're happy to provide you with rental rates and terms based on your event. Just contact us today!
Quality Portable Toilets
For the cleanest, most accommodating portable toilet rentals, trust Scotties Potties! No matter how many you need or for how long you need them, we've got the portable toilets for you.
Providing portable toilet rental and service to the following areas:
Reading, PA
Beckersville, PA
Douglassville, PA
Exeter Township, PA
Morgantown, PA
Pottstown, PA
Temple, PA
Wernersville, PA
Womelsdorf, PA