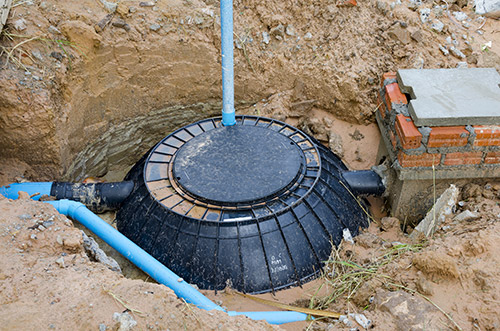 In addition to portable toilet rental and service, Scotties Potties also offers non-potable water and waste supply tank services for campers and RVs. We happily rent 110-gallon water tanks and 250-gallon waste tanks. Our mission is to provide you with convenience and reliability when it comes to these critical services.
Water tanks: Where traditional water hookups are unavailable, our team provides convenient water tank rental in Boyertown, PA. Our 110-gallon tanks offer a simple, cost-effective solution to supplying your event with a steady supply of non-potable water.
Wastewater tanks: If you're looking for a reliable, well-serviced wastewater tank rental, Scotties Potties is here to help. Our 250-gallon rentals have the capacity to accommodate any demand.
Tank refills and waste tank pumping
Not only do we supply tanks for your convenience, we also service them! Our crews remain diligent in pumping and refilling these tanks routinely, so you're able to rely on their function for as long as you're renting them. We provide waste tank pumping in Boyertown, Reading, Berks County, Kenhorst, and Wyomissing, PA every two weeks and water tanks are serviced and refilled weekly. If you require pumping for your RV or camper's waste tank, we can even handle this job for you.
Rent tanks today
For reliable water and wastewater tank rentals, look no further than Scotties Potties. We go above and beyond to deliver the products you need, with terms and rates that are befitting to your budget. And, best of all, we service all of the tanks we rent to make sure you're getting full functionality and benefit from your investment.
Contact us today at 610-927-9114 for more information about our tank rental and waste tank pumping options and to discuss rates and terms based on your capacity requirements and timeline. We're available day and night to take your call for tanks, porta-potty rentals, and handicap portable toilets!