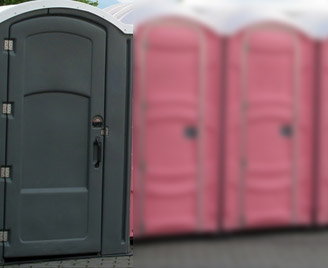 Those with disabilities and mobility restrictions require adapted portable toilets. Scotties Potties is your go-to provider of handicap portable toilets in Boyertown, Reading, Berks County, Kenhorst, and Wyomissing, PA, to ensure absolutely everyone has accessible accommodations when nature calls.
Our handicap porta-potties feature accessibility for wheelchairs and large interiors for better mobility for handicapped persons. Wider doorways, proportionate amenities and extra features such as handrails are all standard on these handicap portable toilets. They're designed for ease of use and peace of mind.
Most general events requiring portable toilets benefit from handicap rentals—Scotties Potties can help you estimate your need for these units and make sure you've got your bases covered.
Ease of use and peace of mind
For those confined to a wheelchair or who use assisted mobility devices, having access to handicap porta-potties in Boyertown, PA is a necessity when regular facilities aren't available. Handicap portable toilets bridge the gap between mobility and accessibility, to ensure users are confident and calm when they step into one of these units.
From ramp access to non-slip flooring, occupancy indicator to larger dimensions for easier mobility, handicap portable toilets are a smart solution to ensuring safety, cleanliness and comfort among your handicapped guests or patrons.
Rent handicap porta-potties
If you're hosting an event or require portable amenities for your outdoor space, waste no time in calling Scotties Potties. We can help you anticipate your need for these units and help you to determine exactly how many units would best fit your event or location.
For more information about the amenities offered by our handicap portable toilets, comfort stations, or water tank rentals in Boyertown, PA or to discuss pricing and rental terms for these units, contact us today at 610-927-9114. We're available at any time of the day or night to help you get the portable toilet rentals you need.